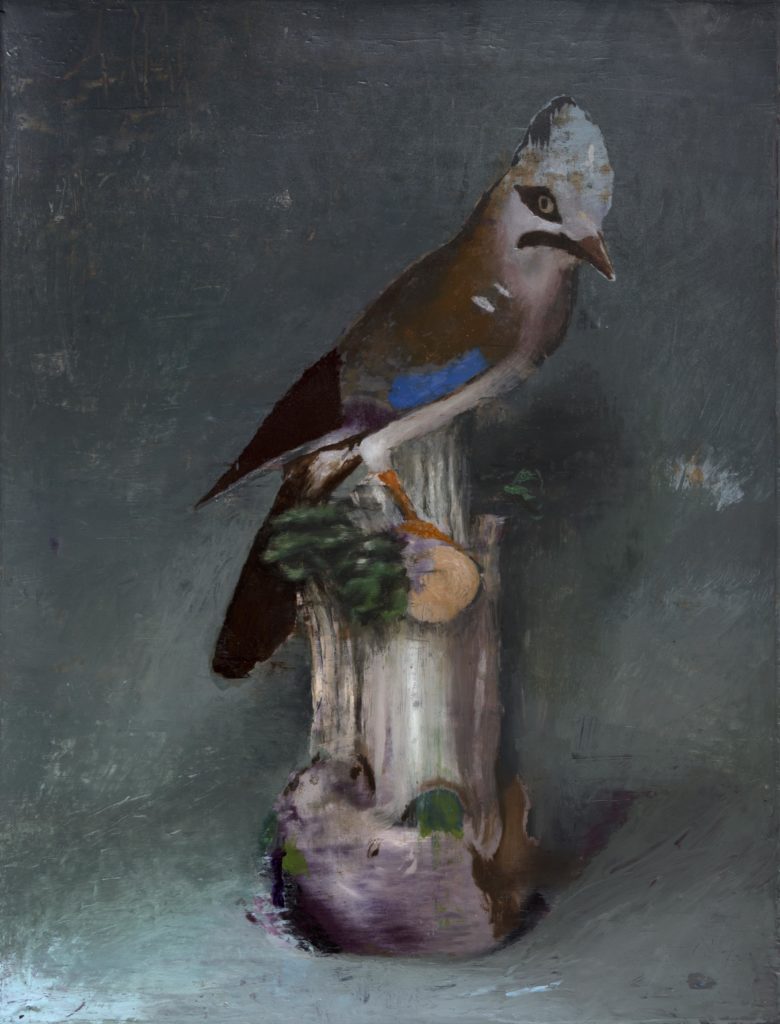 Mother's Bliss / Cristiano Tassinari / Curated by Roberta Pagani
Ncontemporary Gallery
Via Lulli 5 – Milan
Wed – Sat 15 – 19 / Opening 10 January 18.30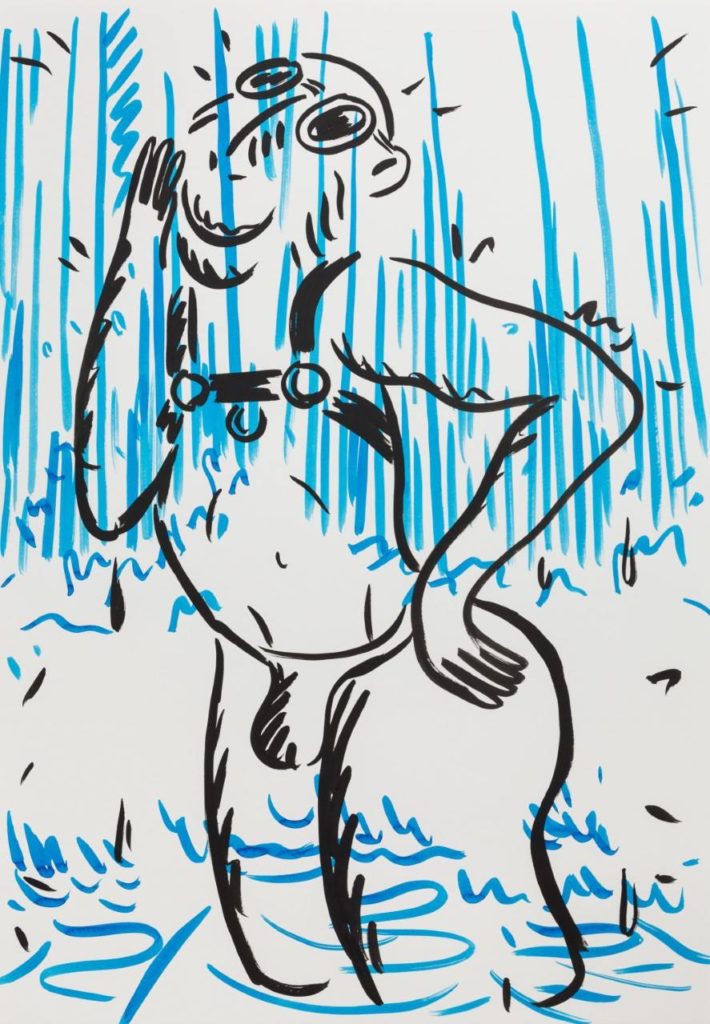 For the second edition of Preview, Madragoa and Ncontemporary are pleased to present Personal cliches,
a joint exhibition, bringing together the works of Josh Faught, Luís Lázaro Matos, Joanna Piotrowska and Cristiano Tassinari
November 3rd – Via Malaga 4, Milano
Opening October 22nd 18.30 h
l
l
l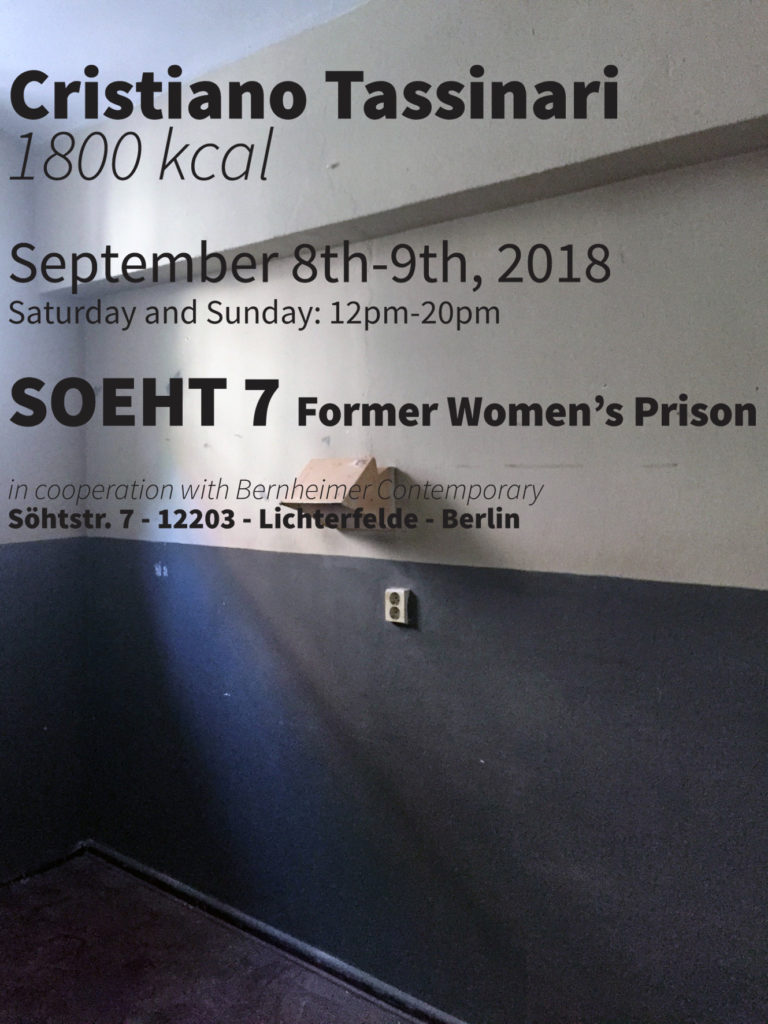 1800 kcal
September 8th-9th, 2018 Saturday and Sunday: 12pm-20pm
SOEHT 7 Former Women's Prison
Söhtstr. 7 – 12203 – Lichterfelde – Berlin
in cooperation with Bernheimer Contemporary
l
l
l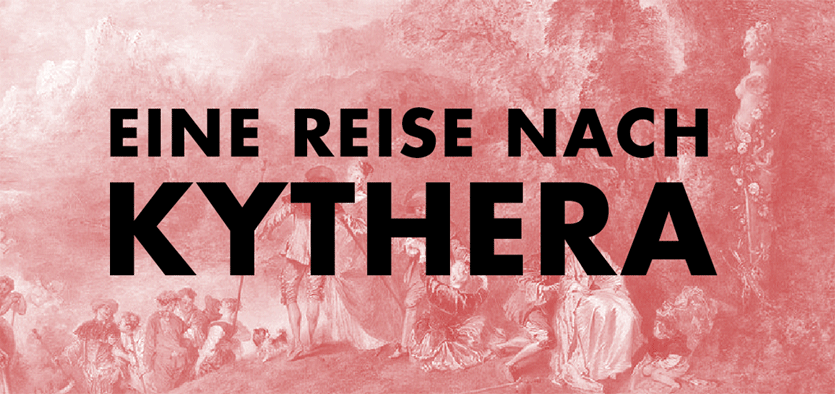 Eine Reise nach Kythera
Johanna Abraham, Yvonne Andreini, Norbert Bauer, Susanne Britz, Kateryna Borysova, Esther Buttersack, Jérôme Chazeix, Caroline Corleone, Jacqueline Doyen, Heike Gallmeier, Axel Geis, Mitra Wakil/Fabian Hesse, Nicolai Huch, Dominique Hurth, Nina Maria Küchler, Michelle-Marie Letelier, David Gaupp-Maier, Hoischen Mark, Jana Meincke, Astrid Menze, Jugoslav Mitevski, Franziska Ostermann, Lea Pagenkemper, Maximilian Rödel, Christian Schellenberger, Nicole Schuck, Daniel Schulz, Anton Schwarzbach, Johanna Silbermann, Nadine Städler, Peggy Stahnke, Stephanie Stein, Cristiano Tassinari, Lisa Tiemann, Elmar Vestner, Jochen Weise, Hanni Wurm, Sahar Zukermann
kuratiert von Kateryna Borysova, Jérôme Chazeix, Nina Maria Küchler, Johanna Silbermann
Eröffnung am Freitag, den 31. August 2018, 19h
Am 1. September ist die Ausstellung von 13 bis 18h geöffnet
Am Tempelhofer Berg 6, 10965 Berlin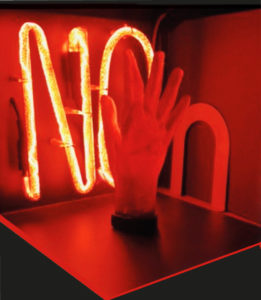 Wonderland
Hans-Peter Adamski, Karol Bethke, Andreas Blank, Andreas Burger, Alexander Deubl, Swaantje Güntzel, Sebastian Klug, Jan Kuck, Alessandro Lupi, Federica Marangoni, Volker März, Lili Nalovi & Jesko Willert, Dario Puggioni, Alexander von Schlieffen, Cristiano Tassinari, Amir Sinai Weisglass
Eröffnung am 24.4.2018 ab 18 Uhr – Öffnungszeiten Gallery Weekend: 11:00 h – 23:00 h
in Kooperation mit der Staatlichen Porzellan-Manufaktur Meissen
Bernheimer Contemporary – Oranienburgerstr. 32 – 10117 Berlin
bernheimercontemporary.de
l
l
l
l
l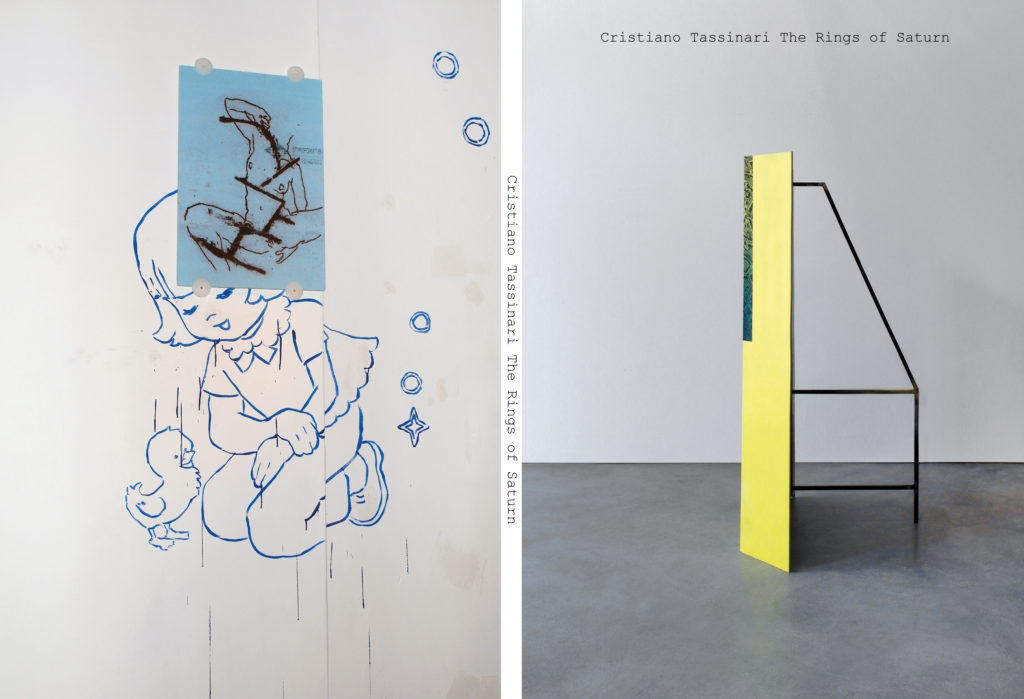 The Rings of Saturn, artist's book
Paperback, 150 pages, presented during Artefiera
Ncontemporary, Booth B/40 NUEVA VISTA, Pavilion 25
02 – 05 Feb 2018
Bologna Exhibition Center
Piazza della Costituzione, 40128 – Bologna
l
l
l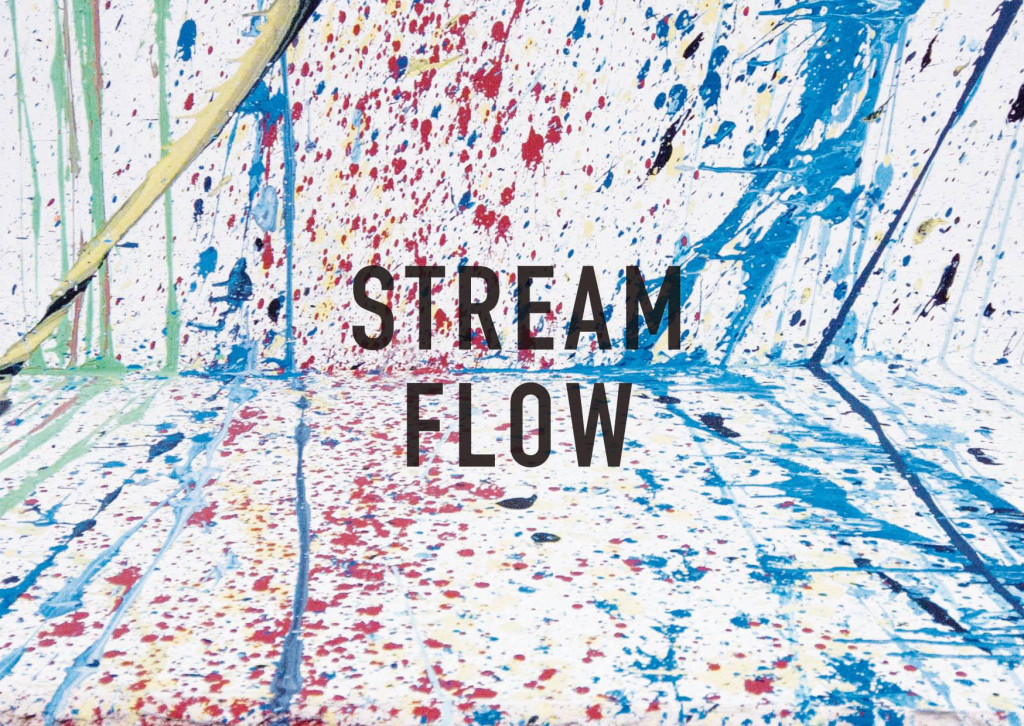 Stream Flow
Alexander Deubl, Sebastian Klugs, Cristiano Tassinari
Oct 18th – Nov 30th 2017
Opening – Oct 17th 2017 19:00
Tue – Sat 12:00 – 18:00
Bernheimer Contemporary – Oranienburgerstr. 32 – 10117 Berlin
l
l
l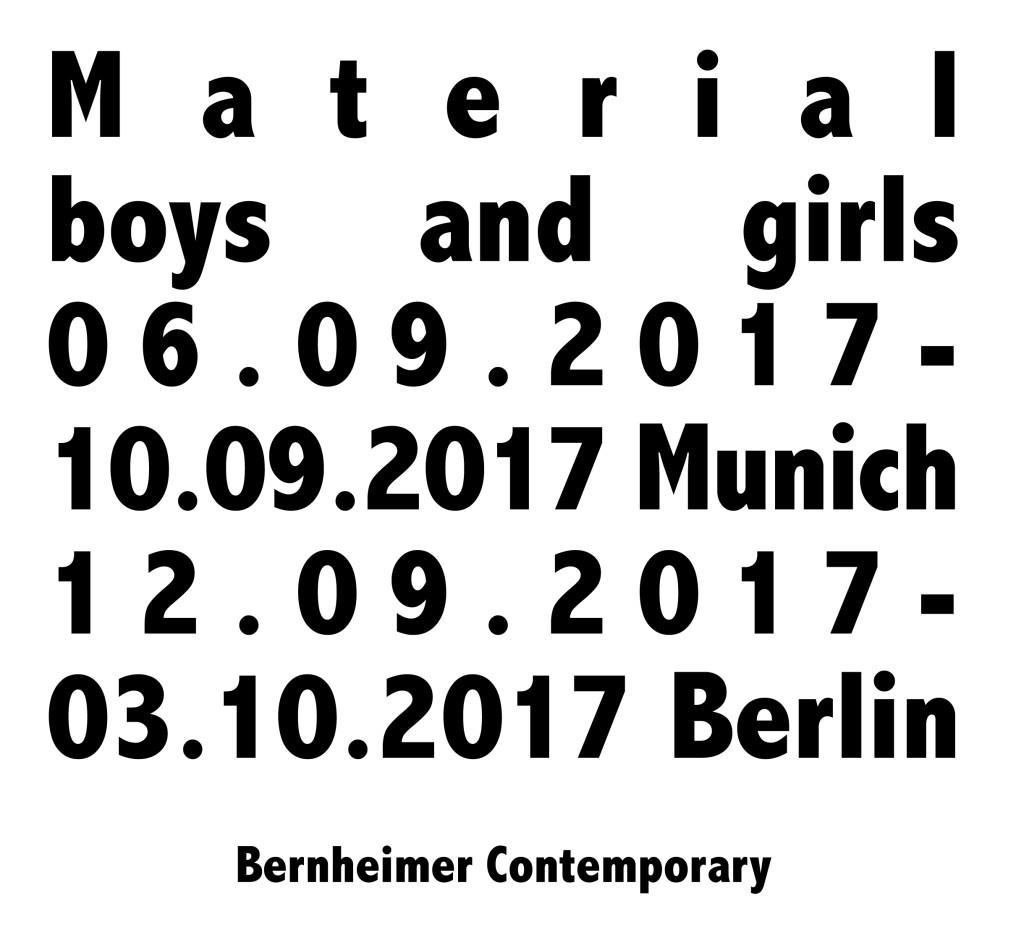 Material Boys and Girls
Karol Bethke, Andreas Burger, Carles Castel, Alexander Deubl, Kyle Fitzpatrick, Swaantje Güntzel, Sebastian Klug, Jan Kuck, Alessandro Lupi, Volker März, Dario Puggoni, Daniele Sigalot, Cristiano Tassinari, Johannes Vetter, Abidiel Vincente
Maximilianstr. 2 – 80539 Munich
Oranienburgerstr. 32 – 10117 Berlin
l
l
l
l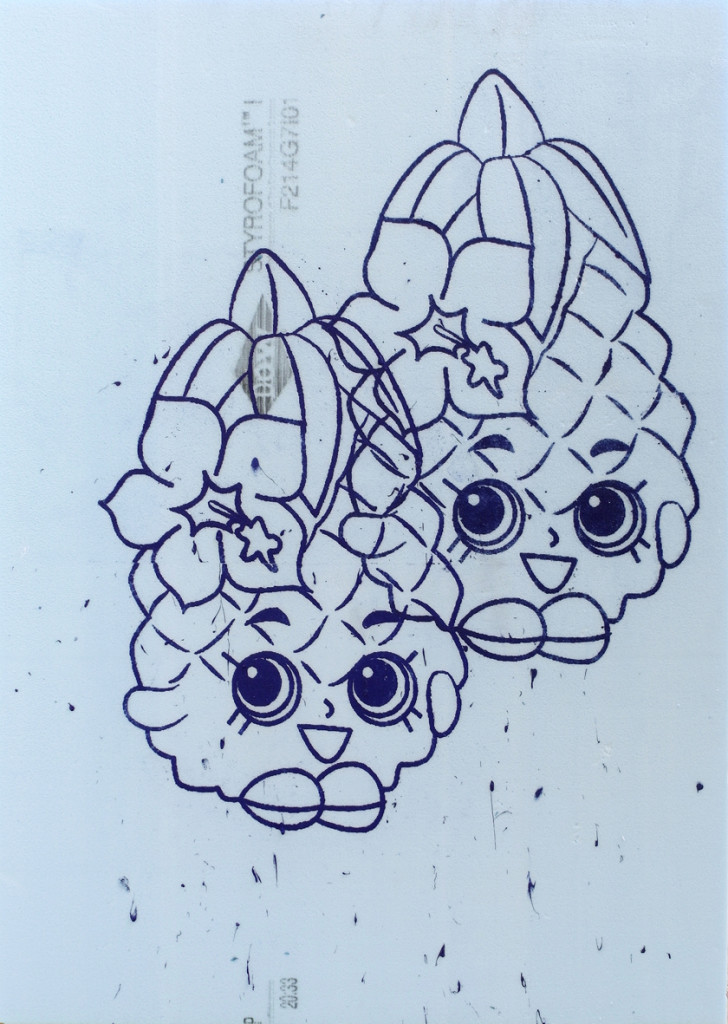 Periscope: Beyond Photography
Eva Stenram, Cristiano Tassinari, Benjamin Renoux, Tiziano Doria, Heikki Kaski, Gloria Pasotti
Ncontemporary – Via Malaga 4 – 20143 Milan 
June 30th – September 8th, 2017, Wed – Sat 15:00 – 19:00 and by appointment – Opening: June 29th, 18.30 – 21:00
l
l
l
l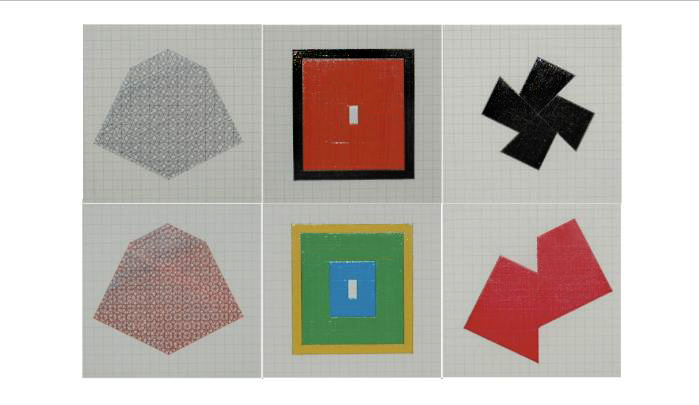 MIXED REALITIES
Karol Bethke​, ​ Andreas Blank, Alexander Deubl, Swaantje Güntzel, Sebastian Klug, Jan Kuck, Jannis Markopoulos, Sven Marquardt, Dario Puggioni, Daniele Sigalot, Cristiano Tassinari, Ludovic Thiriez, Johannes Vetter
Bernheimer Contemporary – Oranienburgerstr. 32 – 10117 Berlin
April 28th – May 18th, 2017 Opening: April 27th, 18 – 21
l
l
l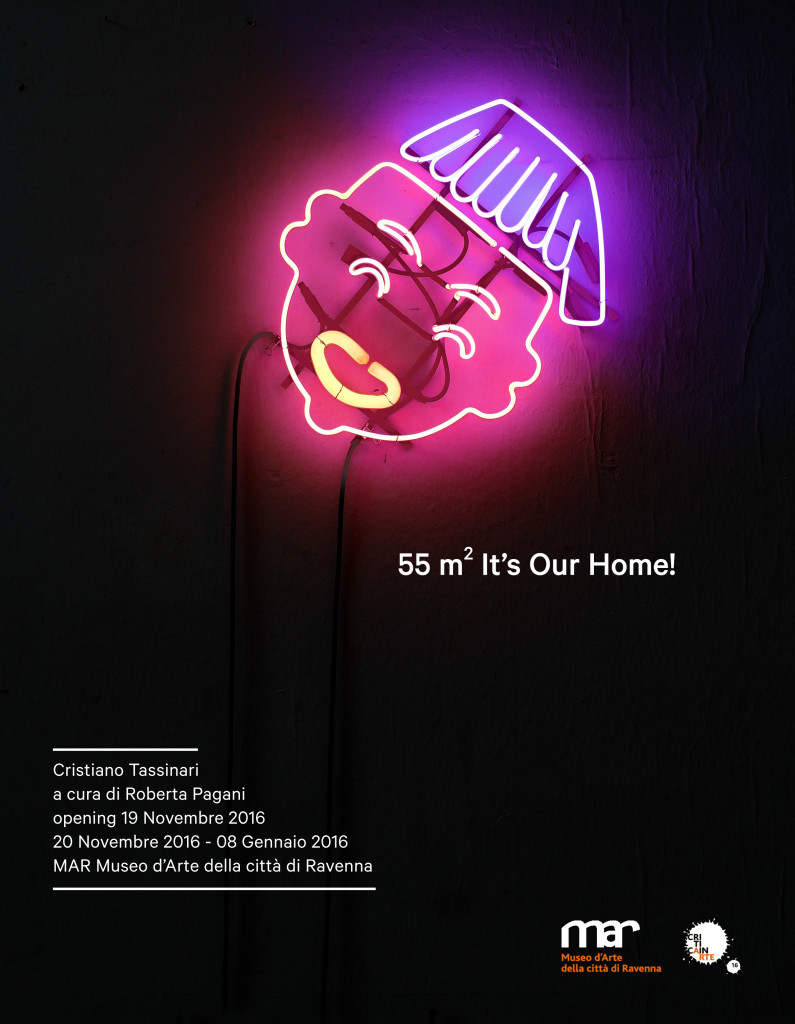 55m² It's Our Home! Curated by Roberta Pagani – Solo Show
MAR – Via di Roma, 13 – 48121 Ravenna – Italy
Opening 19th November 2016 – From Nov 20th 2016 until Jan 08th 2017
l
l
l
l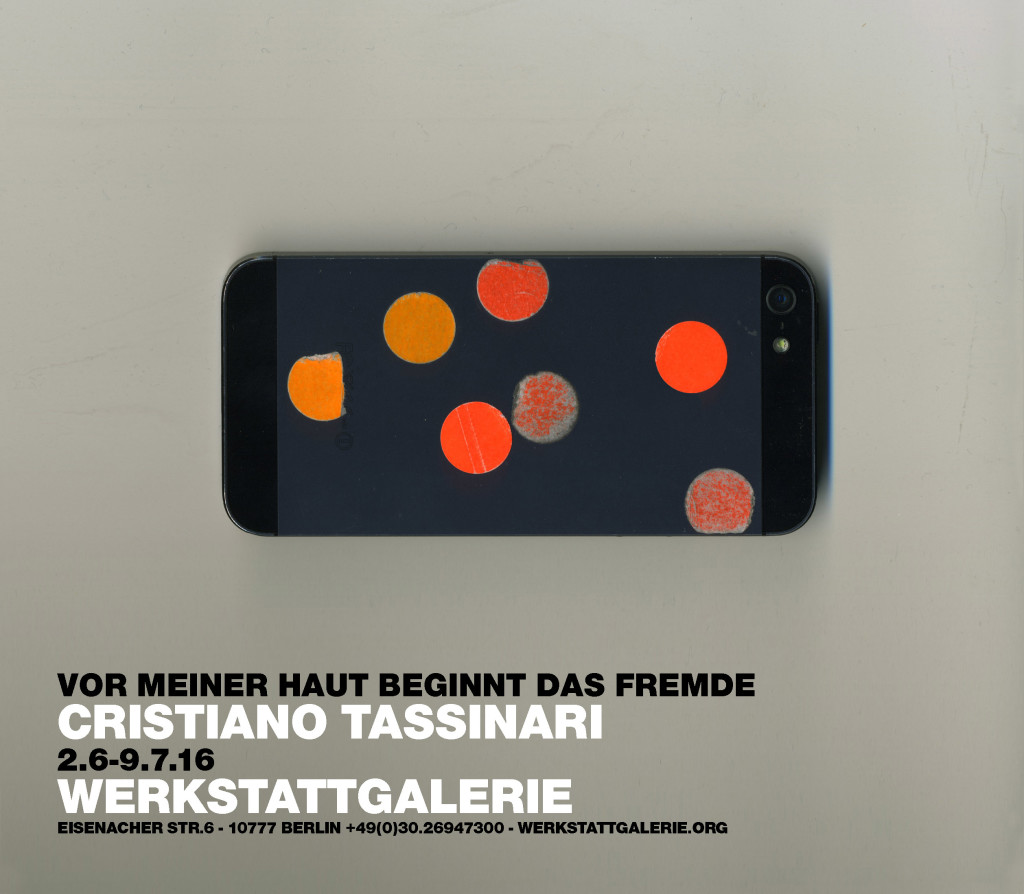 Vor Meiner Haut Beginnt Das Fremde – Solo Show
Werkstatt Galerie, Eisenacher Straße 6 -10777 Berlin
From June 2nd, until July 9th 2016
Tue – Fri 12-19, Sa 12-16 +49(0)30 269 47 300
http://www.werkstattgalerie.org
Macrocosmi – Ordnungen anderer Art – Curated by Pascual Jordan and Petra Dregger
Saâdane Afif, Jofroi Amaral, Erik Andersen, Andreco , Annalú, Maria Rebecca Ballestra, Arianna Battistella, Mary Bauermeister, Giulia Bersani, Gwenneth Boelens, Colette The Artist, Daniela Comani, Luca Carboni & Gabriel Da Costa, Jean-Ulrick Désert, Noemi Diamantini, Ivan Liovik Ebel, Jens Einhorn, Amir Fattal, Tiziana de Felice, Harald Frackmann, Ettore Frani, Evan Gruzis, Gottfried Jäger, Jia, Pierre Jouve, LEMEH 42, Vera Lehndorff, Daniel Lergon, Friedrich Lippe, Rudolf zur Lippe, Maximilian Magnus, mariotti.mazzeo, Caroline Le Méhauté, Boris Mikhailov, Gianni Moretti, Karl-Kristjan Nagel, Jurgen Ostarhild, Bruno de Panafieu, Naco Paris, Francesca Pasquali, Simone Pellegrini, Alexandra Ranner, Benyamin Reich, Stefano Ronci, Tiziana Cera Rosco, Maria Savoldi, Ingeborg zu Schleswig-Holstein, Bianca Schroeder, Eli Singalovski, Rainer Splitt, Mike Steiner, Renata Stih & Frieder Schnock, Francesca Susca, Cristiano Tassinari, Goro Tronsmo & Laida Aguirre, Daniel Tsal, Hansa Wißkirchen, Amir Yatziv.
Altes Postfuhramt West, Hauptstraße 29, 10827 Berlin
Vernissage: September 14th from 7 pm
Party: 19.09.2015 from 23 pm
http://www.macrocosmi.org/
l
l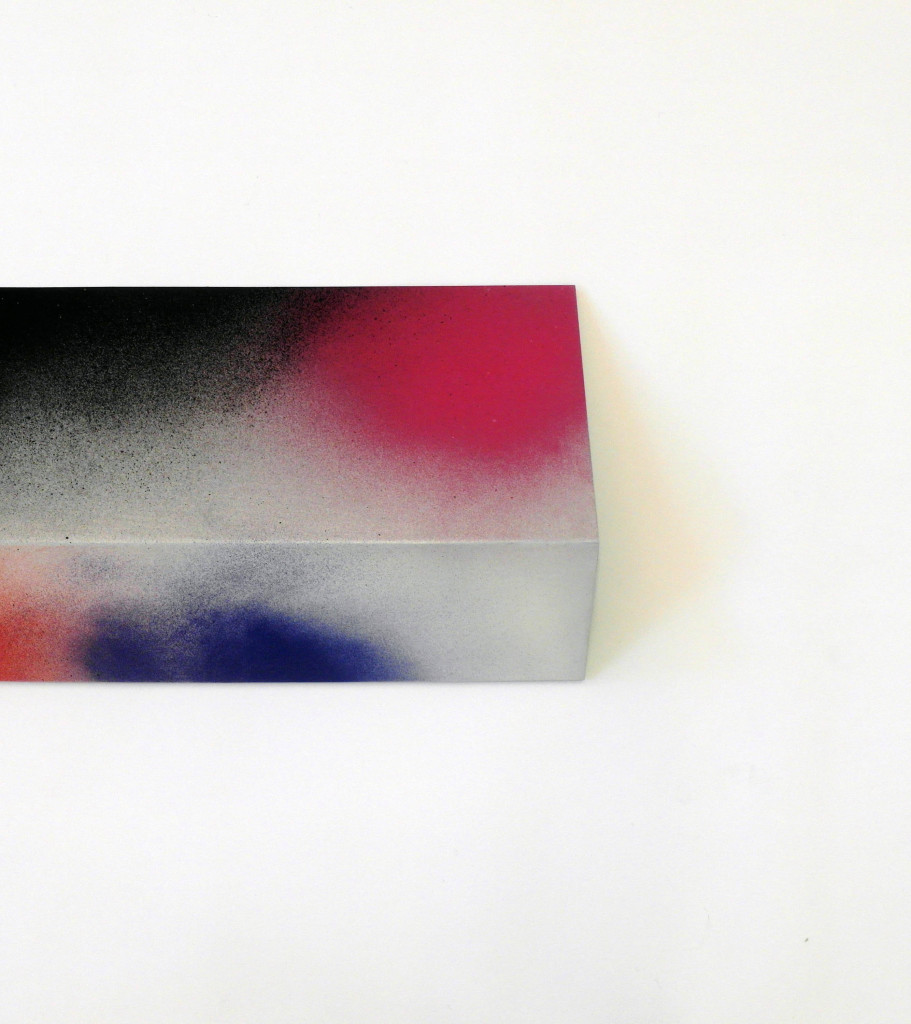 CsO – Tiziano Martini, Marco Pezzotta, Vincenzo Simone, Cristiano Tassinari
Operativa Arte Contemporanea – Via del Consolato 10  00186, Roma
27.02.2015 – 15.04.2015  Wednesday – Saturday  16:30 – 19:30
www.operativa-arte.com
l
l
l
l
l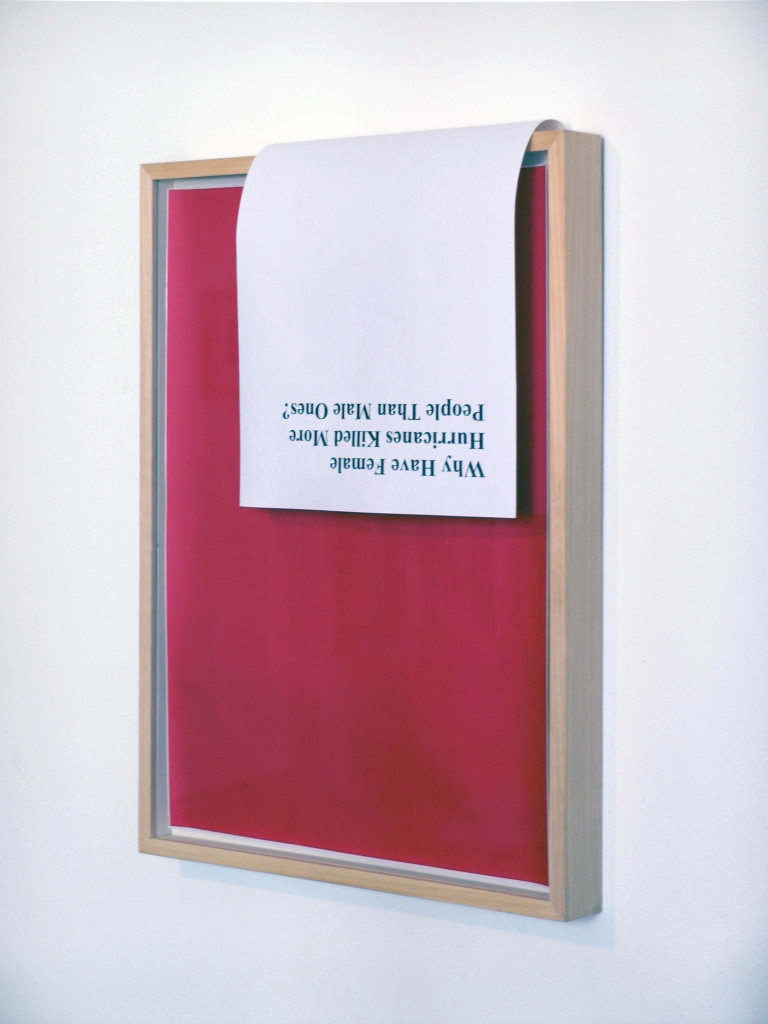 Why have female hurricanes killed more people than male ones?
Studio Firmitas, Via Napoleone Alberghi 3, Faenza
11-12 ottobre 17.00 / 22.00
l
l
l
l
l

Prière de Toucher – MARS, Via Guido Guinizelli 6 Milano
Mercoledì 15 ottobre dalle ore 18.00 alle ore 22.00
Ermanno Cristini, Giulia Brivio  Davide Allieri, Roberto Amoroso, Emanuela Ascari, Marco Belfiore, Lorenza Boisi, Maurizio Bongiovanni, Maurizio Candeloro, Gaia Carboni, David Casini, Daniele Carpi, Lia Cecchin, T-Yong Chung, Rudi Cremonini, Carl D'alvia, Valentina D'Amaro, Giovanni De Francesco, Oppy De Bernardo, Sara Enrico, Francesco Fossati, Enza Galantini, Nicola Genovese, Marco Lampis, Filippo La Vaccara, Lucia Leuci, Tiziano Martini, Franco Menicagli, Yari Miele, Concetta Modica, Gianni Moretti, Marzia Moretti, Aldo Mozzini, Andrea Nacciarriti, Marco Pezzotta, Marta Pierobon, Fabrizio Prevedello, Arend Roelink, Marzia Rossi, Laura Santamaria, Lidia Sanvito, Dario Sbrana, Luca Scarabelli, Gian Paolo Striano, Cristiano Tassinari, Marcello Tedesco, Eugenia Vanni, Devis Venturelli
atpdiary – priere de toucher – mars
l
l
l
l
l
l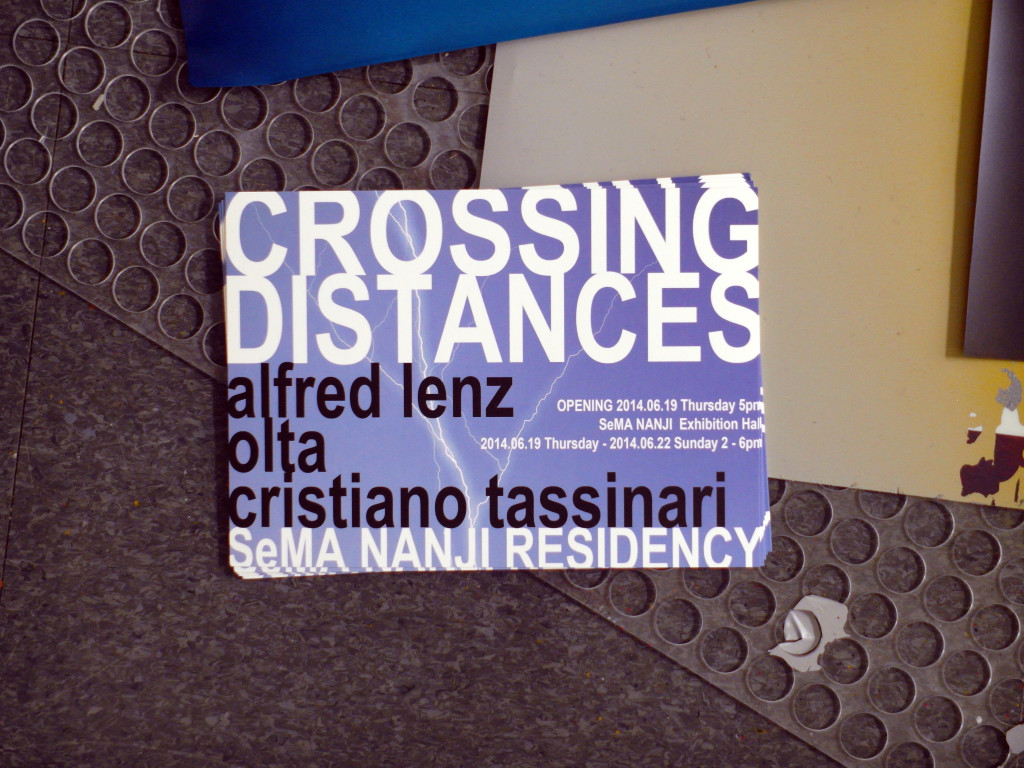 Crossing Distances – Alfred Lenz, Olta, Cristiano Tassinari
SeMA NAnji Exhibition Hall, 108-1, Haneulgongwon-ro (481-6 Sangam-dong), MAPO-GU, SEOUL
From June 19th, until July 2nd
Thursday – Sunday 2:00 / 6:00 pm
Opening reception, 5 pm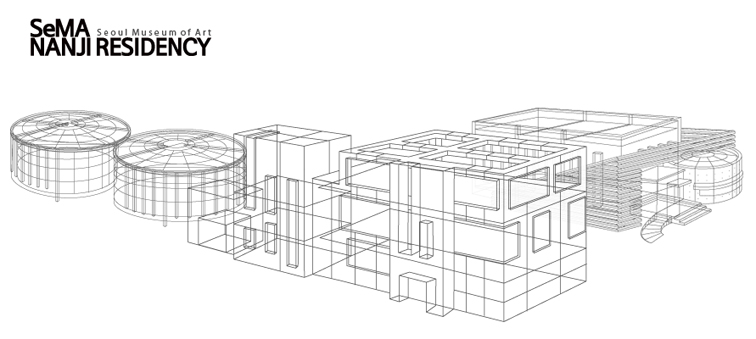 Until june you can find me here!
Sema Nanji Residency
108-1, Haneulgongwon-ro (481-6 Sangam-dong) Mapo-Gu
Seoul 121-832 – South Korea