l
Kiss song, 2014, 1'16" loop video, SeMA Nanji Residency, Seoul, South Korea
In 'Kiss Song' I extracted a North Korean propaganda video from its original context. This newly generated video examines the aspect of the totalitarian state's calculated performance in depiction to which the repetitive presence of the image refers and moreover, enables an unknown proximity to the subject.
l
l
l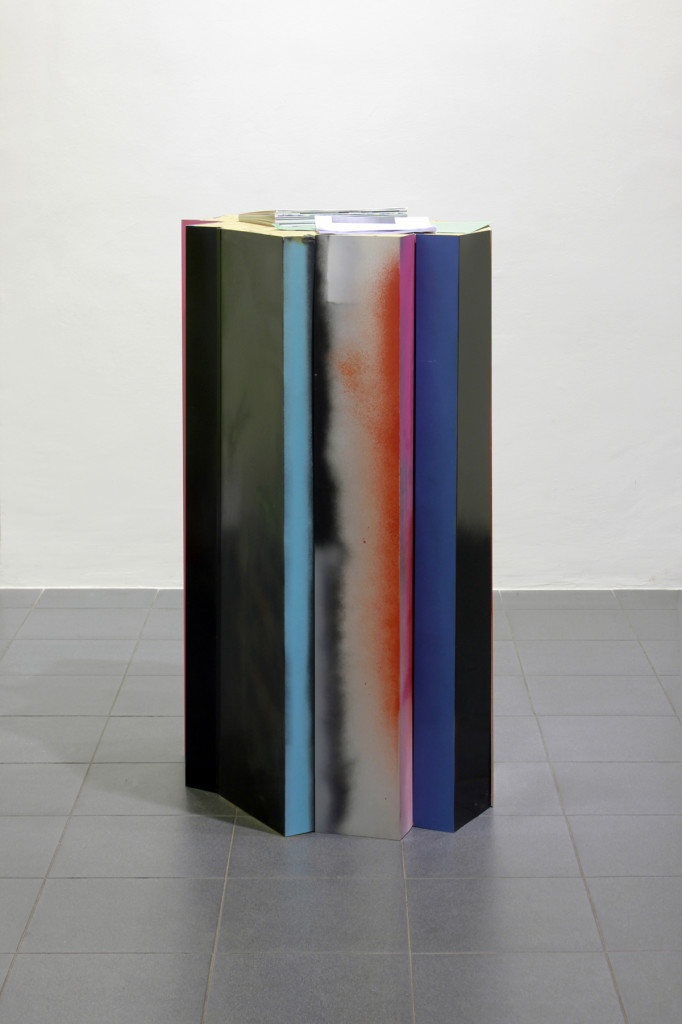 Displayer, 2013, painted iron, painted aluminium, found objects, 100 x 80 x 60 cml
l 
Grid, 2012, painted iron, spary on paper, photograph, found objets, 300 x 200 cm
l
l
l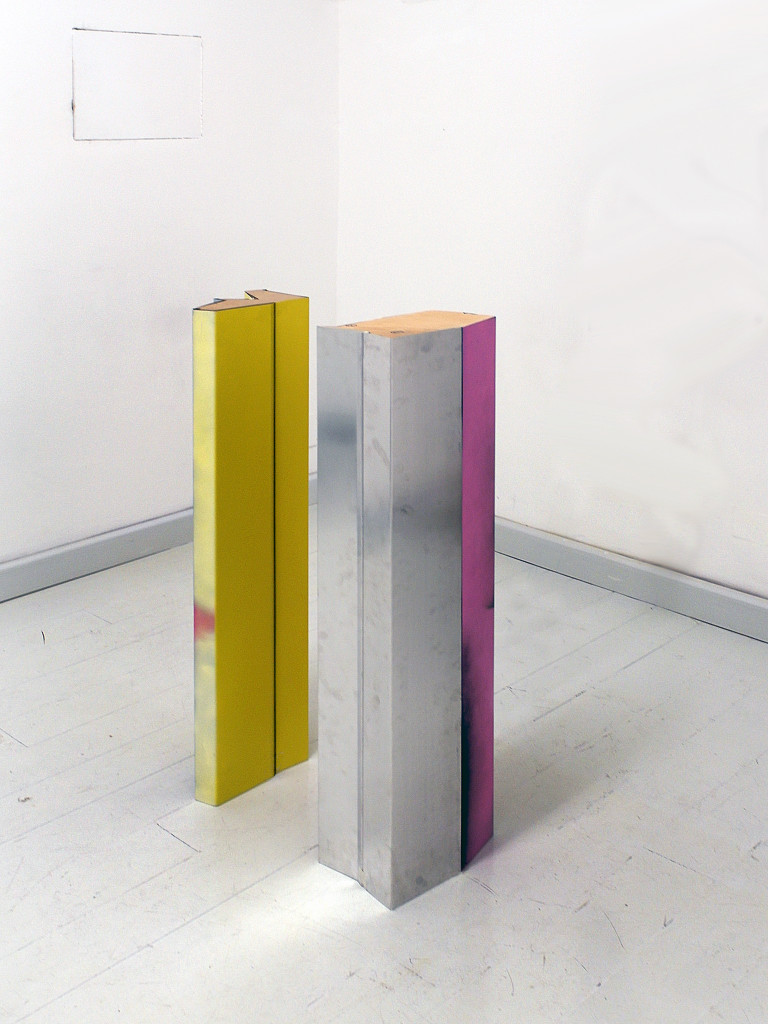 Displayers, 2014, 100 x 40 x 30, spray on aluminum, mdf, wood
l
l
l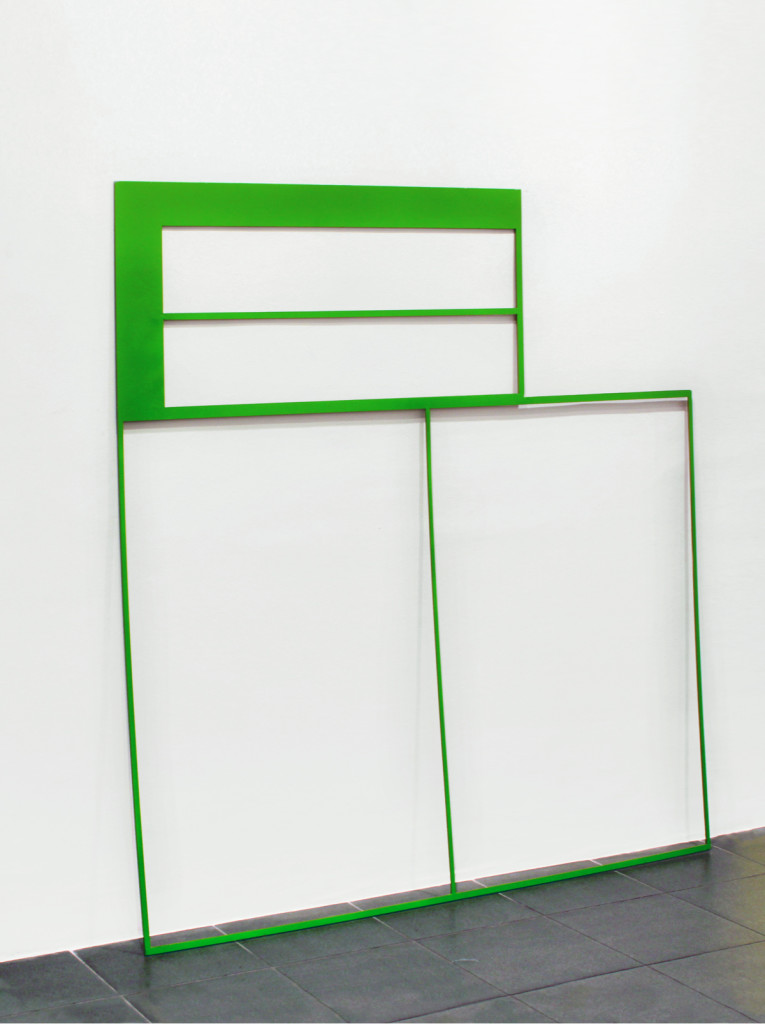 Green frame, 2012, painted iron, 150 x 130 cm
l
l
l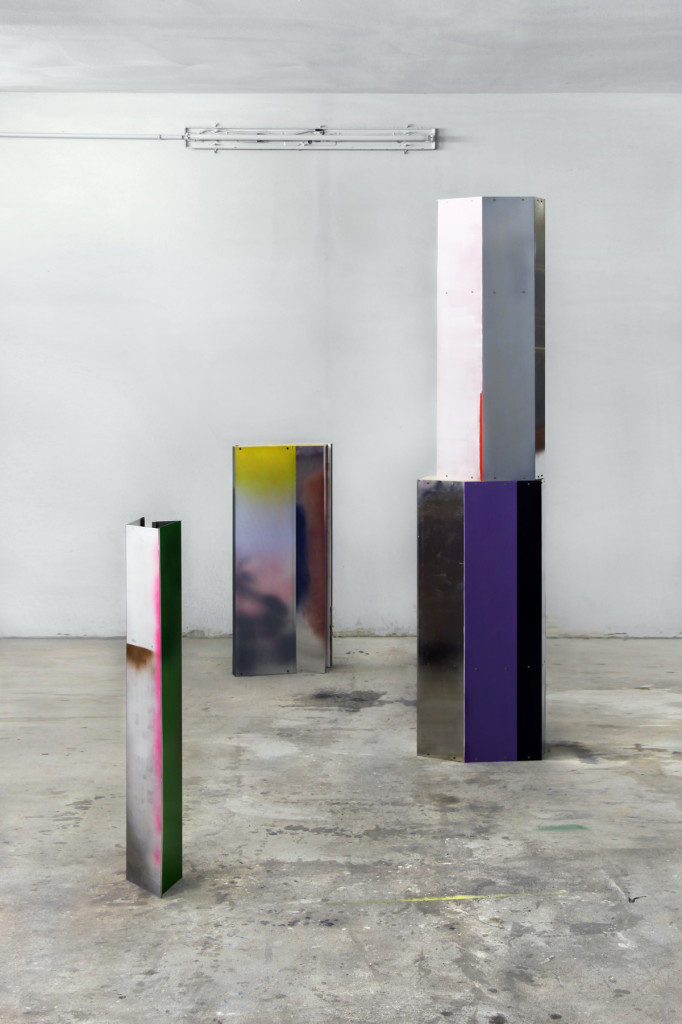 Displayers, 2013, painted iron, painted aluminium, variable sizes
l
l
l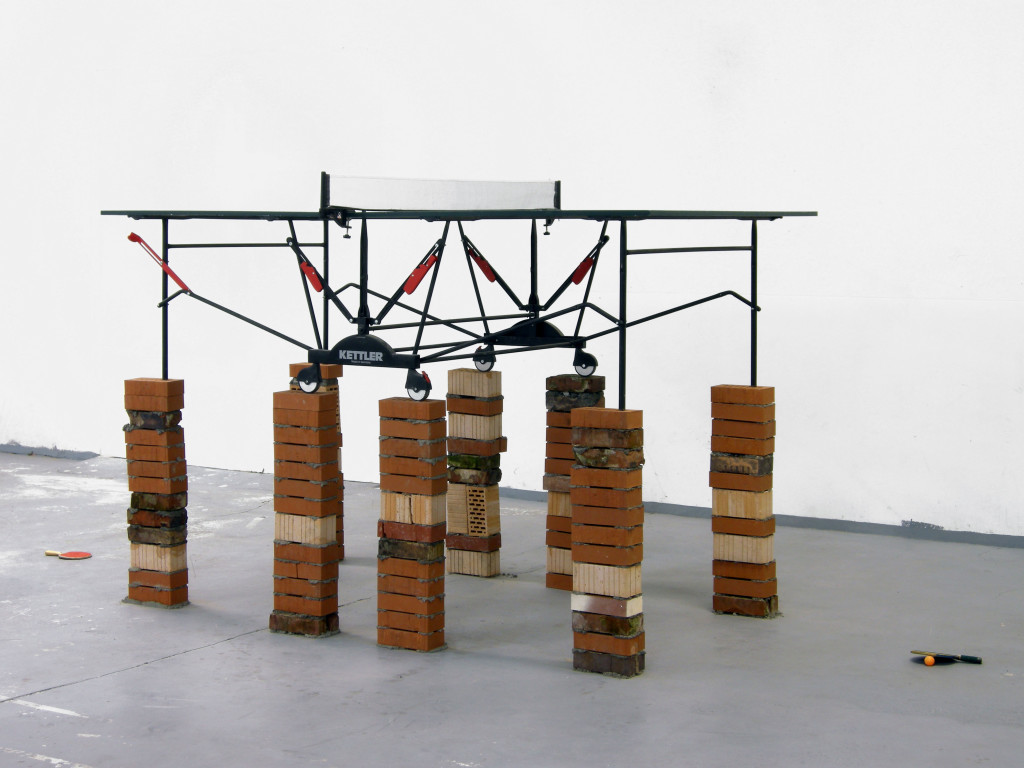 Ping pong table, 2010, ping pong table, bricks, beton, iron, ball, table tennis rackets
l
l
l
Selfportrait, 2016, painted iron and aluminium (yellow, black, rose) ca. 233 x 60 x 60 cm
cristiano tassinari www.cristianotassinari.org
l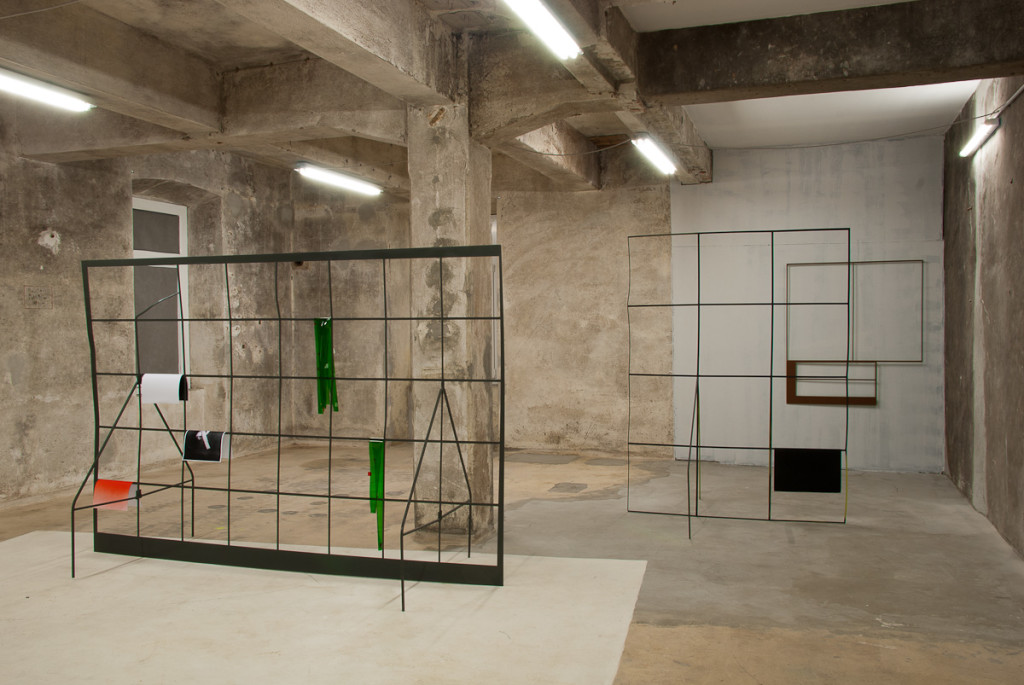 Object oriented objects, 2012, variable sizes, found objects, painted iron, photographs, spray on paper, BeClear!, Opificio delle Idee, Rovereto, Italy
The Installation object oriented objects, stress the persistence between patterns, human habitat and life; condenses aspects of familiar, anonymous metro environments architecture, outlining and abstracting cultural and social spaces.
cristiano tassinari www.cristianotassinari.org
l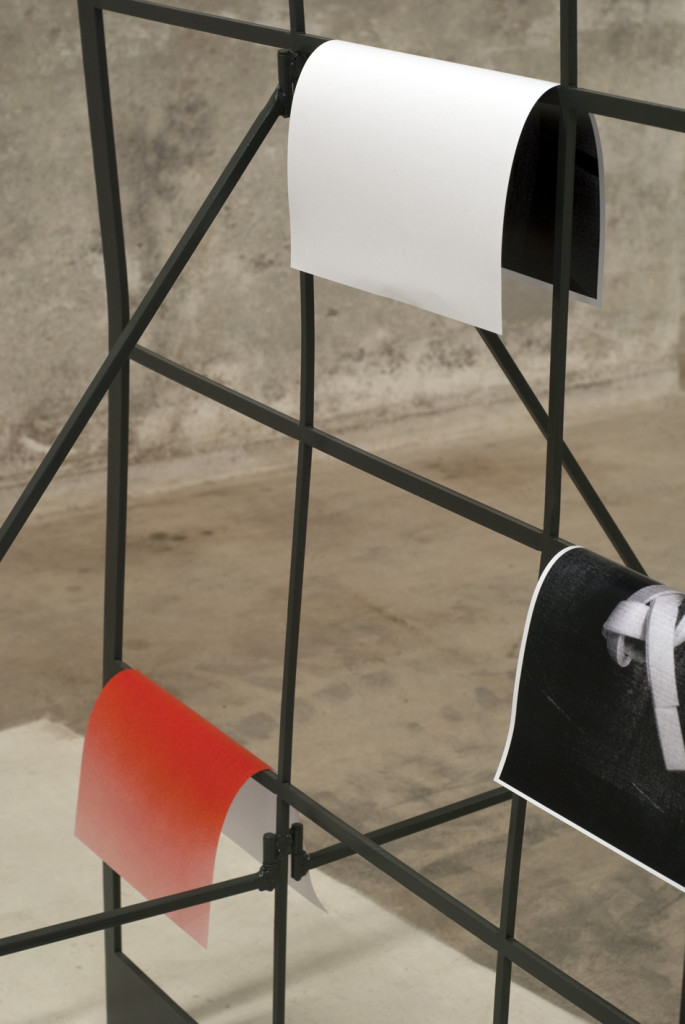 Object oriented objects (detail), 2012, variable sizes, found objects, painted iron, photographs, spray on paper, BeClear!, Opificio delle Idee, Rovereto, Italy
cristiano tassinari www.cristianotassinari.org
l
l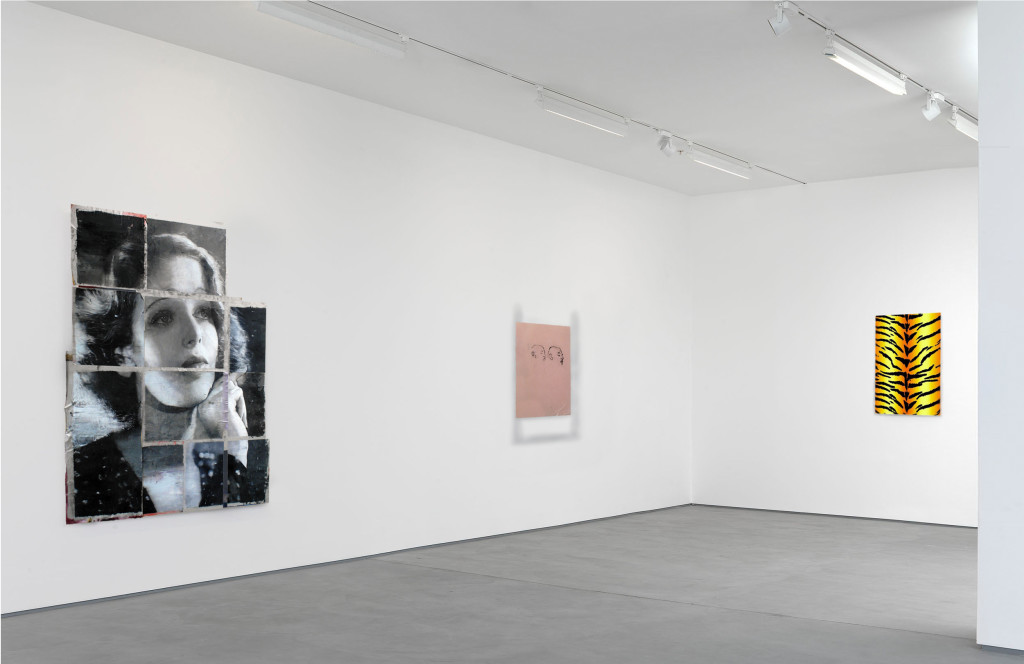 Tag der offenen Tür, 2015, oil on aluminum, oil on paper, variable sizes, ECC, Berlin
cristiano tassinari www.cristianotassinari.org
cristiano tassinari 
cristiano tassinari 
cristiano tassinari