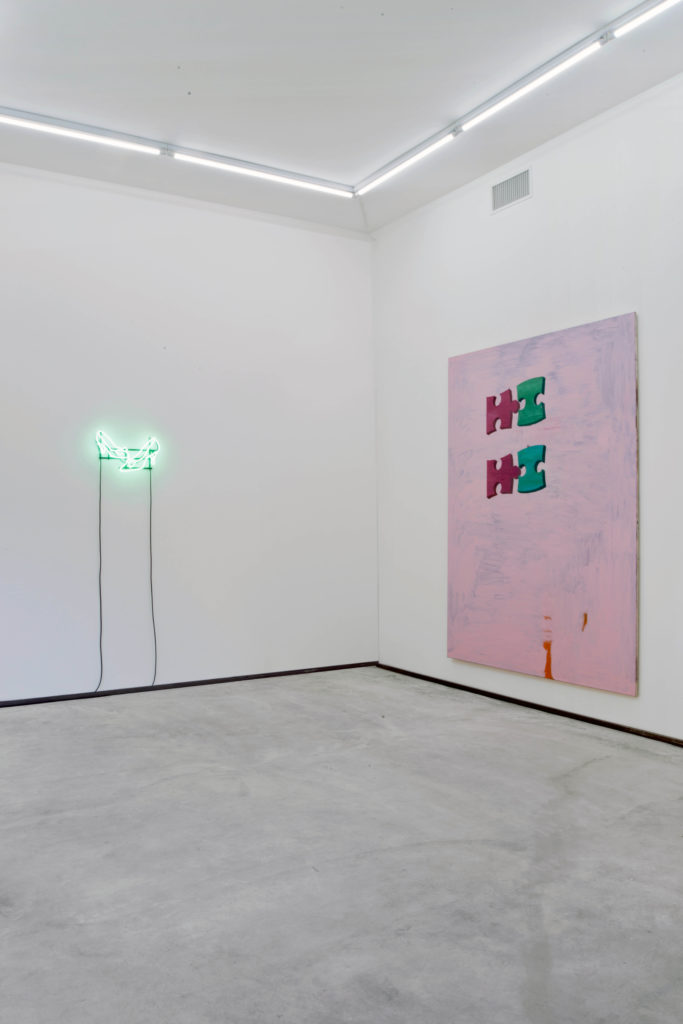 l
l
l
With the project Mother's Bliss presented at the Ncontemporary gallery in Milan, I investigated my mother's cultural imagery through her drawings and her memorabilia collection.
I have always been fascinated from her look on the world and on things, this exhibition is a small portrait of her through her objects and drawings.
Part of the show is a letter, where I retraced through my mother's stories that "mythical" time before her father's suicide. Representations and symbols in her stories that are also genetic heritage of the generation born after the Second World War.
The paintings are based on her collection of porcelain, postcards and paraphernalia and fuse the tradition of Flemish and Dutch old master painting with ideas and images drawn from her compilation. The neon lights depicting a pair of shoes with ribbons and a native American head, are instead based on drawings made by my mother when she was a teenager; I tried to translate them as faithfully as possible without additions, working rather by subtraction.
An exhibition Mother's Bliss that really put me to the test, making me stronger and more aware of the stories that you can't escape. The specific weight that an image or a sentence needs to reach the public depends on things that have happened and lived, not since yesterday but long ago.
Cristiano Tassinari